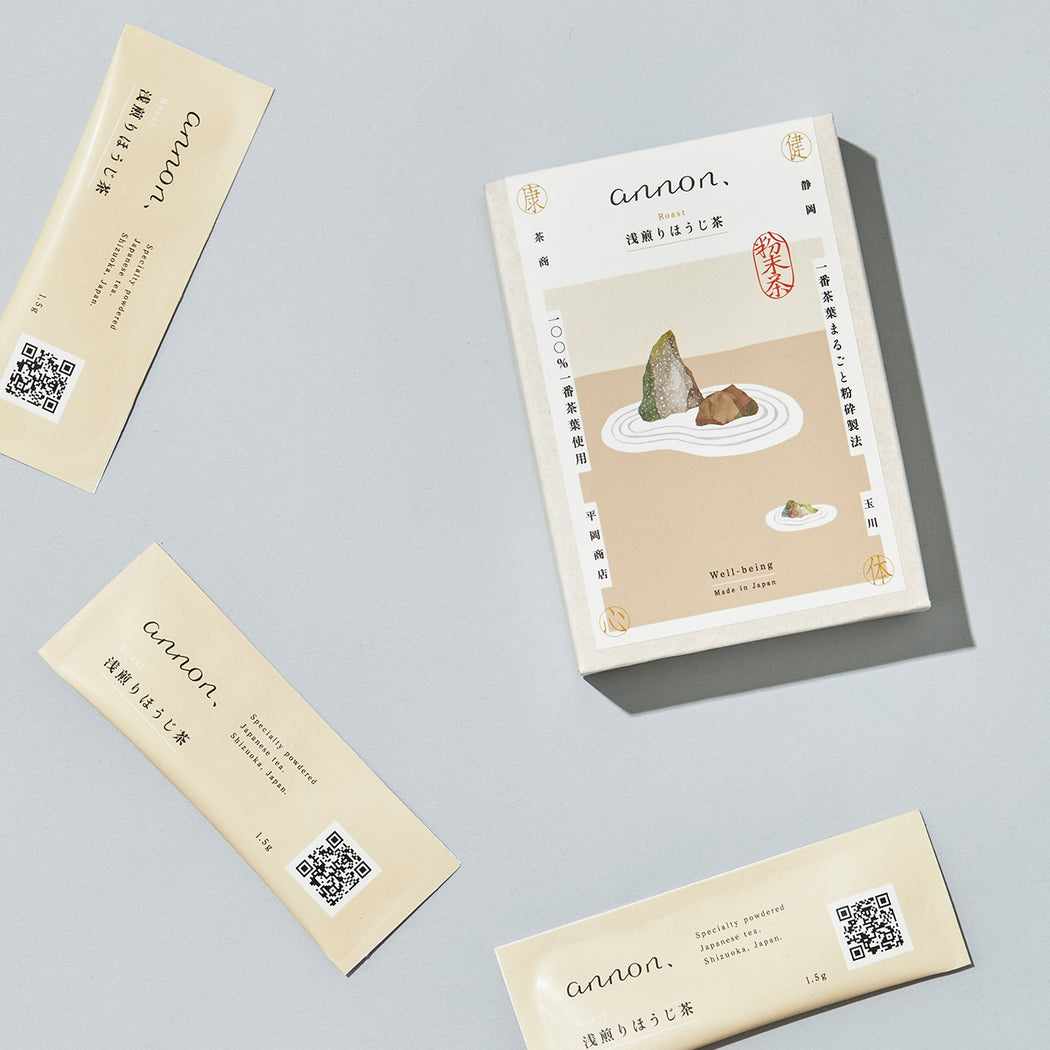 Hojicha | Roasted Japanese tea
Hojicha is made by roasting the first tea leaves in a shallow roast.
It has a gentle sweetness with depth and a bittersweet aroma, and a roasted aroma with a hint of sweetness.
Net Weight : 12g (1.5g × 8 pac )
Ingredients : Japanese tea.
origin : Shizuoka, Japan.