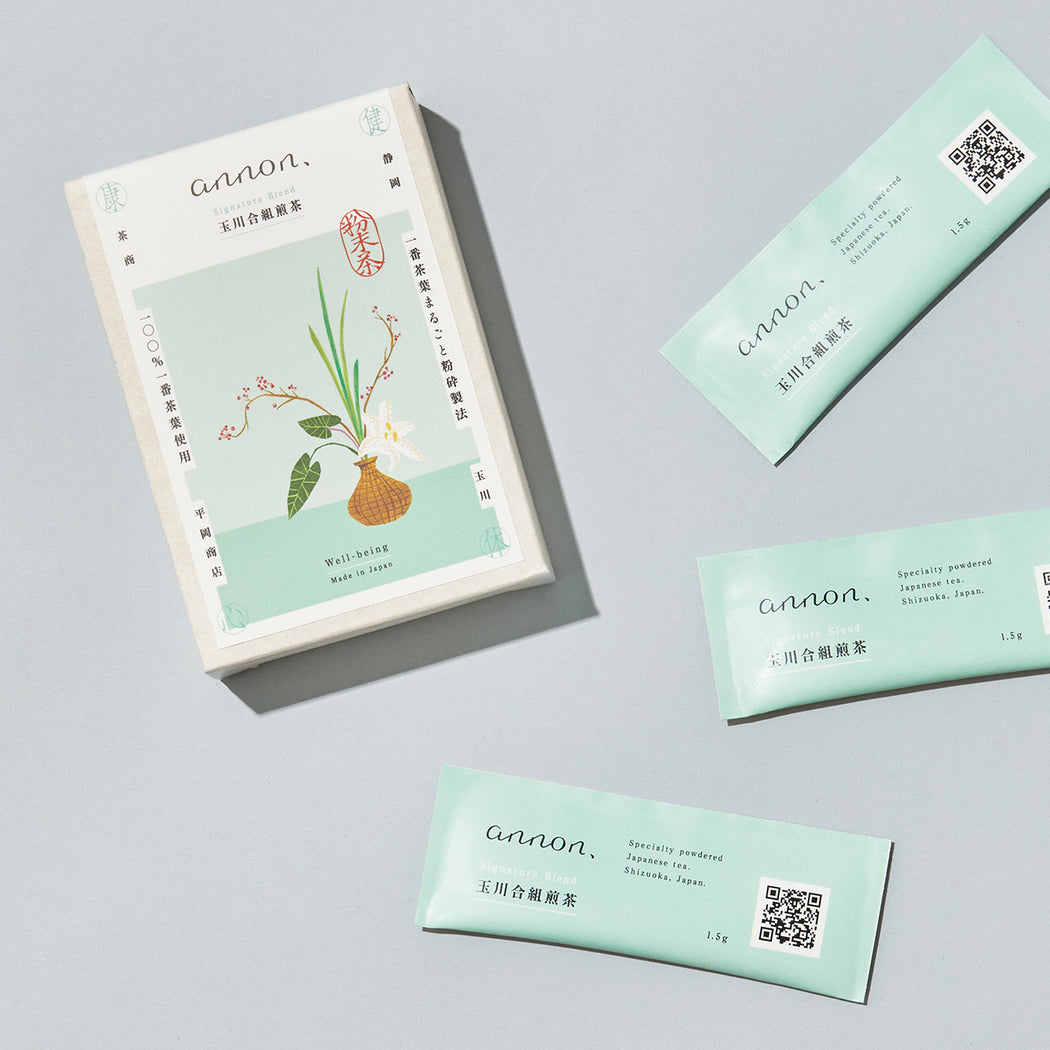 Siganture Blend | Original Blend Sen-cha
Sencha blended with five types of First Flush tea leaves.
It has a rich and thick taste with a hint of sweetness. It has a pleasant astringency and a refreshing aroma reminiscent of forest bathing.
Net Weight : 12g (1.5 g × 8 bag )
Ingredients : Japanese tea
Origin : Shizuoka, Japan.